Still Swimming Against the Tide?
40 Years of Thinking on Trade and Development – YSI EVENT WORKSHOP YSI | AUG 1–7, 2021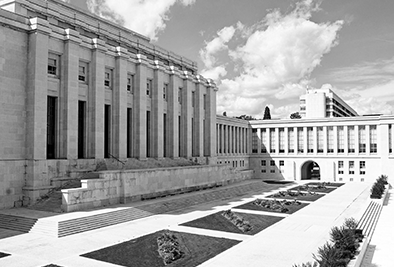 The 4th UNCTAD YSI Summer School celebrates the approach and legacy of UNCTAD's annual Trade and Development Report (TDR). The school will bring together UNCTAD experts, academics, diplomats, and young scholars from across the globe for lively and stimulating intellectual debates.
more rethinking trade and development videos here
ineteconomics.org/events/still-swimming-against-the-tide – list (hetero economist) speakers
Yilmaz Akyüz
Former Director of the Division on Globalization and Development Strategies, United Nations Conference on Trade and Development
Richard Kozul-Wright
Director, Division on Globalization and Development Strategies, UNCTAD
Eric Helleiner
Professor of Political Science, University of Waterloo
Michael Franczak
Postdoctoral Fellow, University of Pennsylvania
Susan K. Sell
Professor, School of Regulation & Global Governance, Australian National University
José Gabriel Palma
Emeritus Senior Lecturer, Faculty of Economics, University of Cambridge, Professor of Economics , Faculty of Business and Economics, University of Santiago de Chile (USACH)
Robert Wade
Professor of Global Political Economy , Department of International Development, London School of Economics
Özlem Ömer
Assistant Professor, Haci Bektas Veli University
Sharmini Peries
Gul Unal
Senior Economist, UNCTAD
Alex Izurieta
Senior Economic Affairs Officer , Division on Globalization and Development Strategies, UNCTAD
Amitava Dutt
Professor of Economics and Political Science, Notre Dame University
Fiona Tregenna
Professor of Economics, University of Johannesburg
Guilherme Magacho
Economist, Agence Française de Développement
Penelope Hawkins
Senior Economic Affairs Officer, Debt and Development Finance Branch, UNCTAD
Stephanie Blankenburg
Head, Debt and Development Finance Branch, Division on Globalization and Development Strategies, United Nations Conference on Trade and Development
Pablo Gabriel Bortz
Analyst, Banco Central de la República Argentina
Anastasia Nesvetailova
Professor of International Political Economy, City, University of London
​Orsola Costantini
Economic Affairs Officer​, UNCTAD
Cédric Durand
Associate Professor, University of Geneva
Diana Barrowclough
Senior Economist, Division on Globalization and Development Strategies, UNCTAD
Jayati Ghosh
Professor of Economics, University of Massachusetts, Amherst ,Former Professor of Economics, Jawaharlal Nehru University
James K. Galbraith
Lloyd M. Bentsen Jr. Chair in Government and Business Relations, University of Texas at Austin
Ann Pettifor
Director, Policy Research In Macroeconomics
Andrés Arauz
Former Minister of Knowledge and Human Talent, Ecuador
Isabella Weber
Assistant Professor of Economics, UMASS, Amherst
Rob Davies
Former Minister of Trade & Industry, South Africa
---
see also > TRADE history, myths + realities